HUDDLESTONE: FIRST DERBY CAREER IN SUMMARY
English midfielder joined Nottingham Forest at a very young age before he was released at the age of 12 as he was said to be 'not strong enough'. Afterwards, Tom Huddlestone oined Derby County where he progressed well before he made his debut for the reserve team at the age of 15. The England international played the last ten minutes as a ring wingback during a game against Coventry City.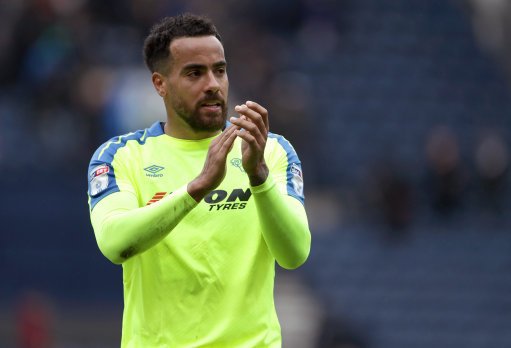 Derby County manager George Burley handed Tom Huddlestone his first team debut during the 2003/04 season. Huddlestone played his first game for the Derby County first team at the age of 16. His Derby County debut ended in a 3-0 defeat at home to Stoke City though he was named the best player after the game.In his first full season as a Derby County first team player, the club struggled though Tom Huddlestone was one of the few bright spots.
On Huddlestone, then Derby County manager Burley said the midfielder is a terrific talent and that he's the best passer of the ball he has ever seen. Burley said he has worked with a lot of young players, but Tom Huddlestone stands out.
In his first full season with the Derby County first team, Tom Huddlestone featured in 43 of the 46 league games. Huddlestone enjoyed another successful season in his second season in the Derby County first team (2004/05 season) as he played his part for the club who got to the playoffs before they were beaten by Preston North End in the semi-finals. At the halfway stage of the 2004/05 season, Tom Huddlestone left Derby County to sign for Tottenham Hotspur in a deal said to be around £2.5m and was then loaned back to Derby County for the rest of the season. He failed to score in 95 appearances for Derby County before he eventually teamed up with Tottenham Hotspur.